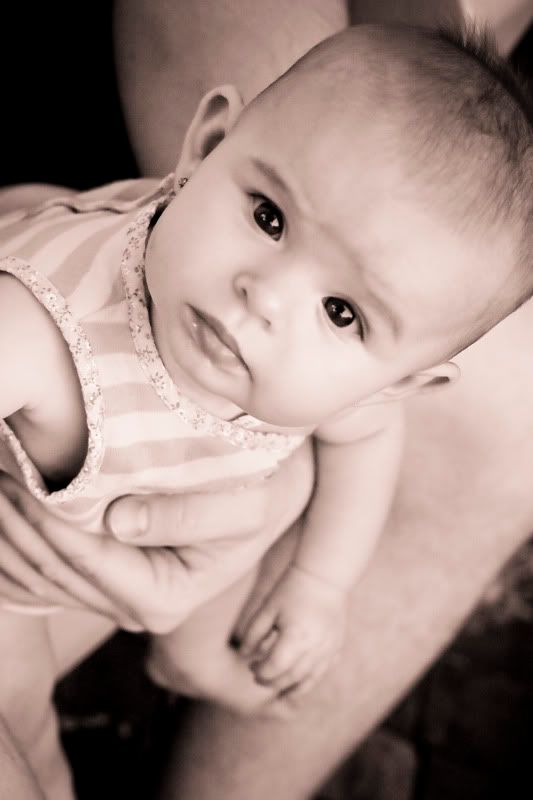 It's late Sunday night, and here I (Matt) am ready to post some more photos of Miss Abigail.
First up, Abigail eating. This has really become an adventure as she learns to eat solids and all the flavors out there. We haven't branched out too far yet, but with faces like these, I'm guessing it'll take some time for her to actually enjoy what she's eating.
Next up, just a few photos in a slideshow titled "Teething & Bandaids." This past Tuesday, Abby had her 2nd round of 6 month shots. Add in the ongoing teething pains, and Abby was both cute and irritable altogether. :-)
For those who don't know, I picked up a shoe-mount external flash for my camera a few days ago (in non-photographer terms...it's more of a pro-style flash). I've been wanting to add one to my arsenal for some time, and when a used one came available for under $100 on Craigslist, I decided to go ahead and get it. Anyways, it should really add another dimension to my photography, so I'm excited to put it use. Thankfully, with the help of the beautiful young model in our home, I already have a few shots worthy of showing. Enjoy!